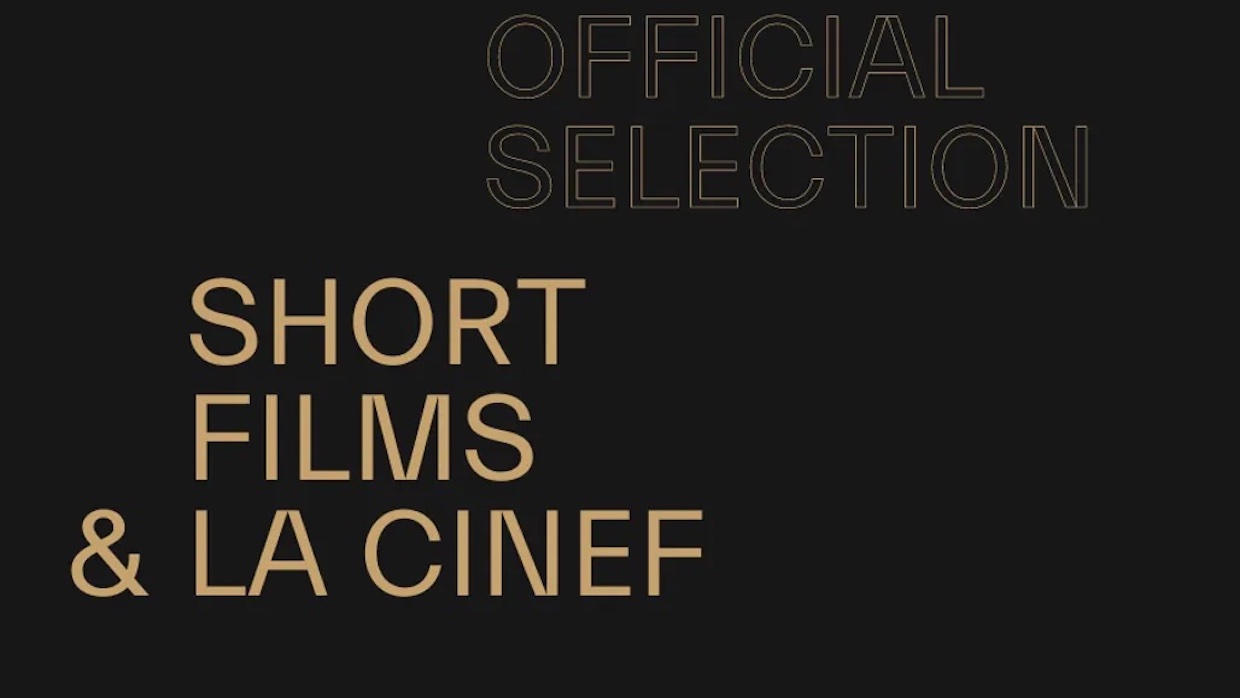 Over the past two weeks, the 76th Cannes Film Festival has announced its overall lineup, Directors' Fortnight titles and even additional films to this year's slate. Now, short films and La Cinef selections round out the 2023 festival, which will run from May 16-27.
11 shorts from 12 countries are represented in the 2023 short film competition, and The Short Film Palme d'or will be awarded by the Jury chaired by Hungarian filmmaker Ildikó Enyedi. Meanwhile, the 26th edition of La Cinef, a program that selects works submitted by film school students, features 14 narrative shorts and two animated shorts. This year's La Cinef demographic skews toward women-directed projects, with 10 women and seven male filmmakers attached to the lineup. La Cinef titles hail from 14 countries, with 2023 marking the first time a film from Morocco will screen in this section. Similarly to the shorts program, the Jury chaired by Enyedi will give out three La Cinef awards during a ceremony, which will be followed by a screening of the awarded films, on Thursday, May 25 in the Buñuel theatre.
Find the 2023 short film and La Cinef program slates below.
Short Film Competition:
La perra – Carla Melo Gampert (Colombia/France)
As It Was – Anastasia Solonevych, Damian Kocur (Poland/Ukraine)
Tits – Eivind Landsvik (Norway)
27 – Flóra Anna Buda (Hungary/France)
Le sexe de ma mère – Francis Canitrot (France)
Aunque es de noche – Guillermo García López (Spain/France)
Basri & Salma in a Never-ending Comedy – Khozy Rizal (Indonesia)
Poof – Margaret Miller (USA)
Nada de todo esto – Patricio Martínez, Francisco Canton (Argentina/Spain)
Wild Summon – Karni Arieli, Saul Freed (UK)
Fár – Gunnur Martinsdóttir Schlüter (Iceland)
La Cinef Selections:
Daroone Poust – Shafagh Abosaba, Maryam Mahdiye, Karnameh Film School (Iran)
Killing Boris Johnson – Musa Alderson-Clarke, NFTS (UK)
Nehemich – Yudhajit Basu, FTII (India)
Imogene – Katie Blair, Columbia University (USA)
Al Toraa' – Jad Chahine, High Cinema Institute (Egypt)
A Bright Sunny Day – Yupeng He, Columbia University (USA)
Hole – Hwang Hyein, KAFA (South Korea)
La voix des autres – Fatima Kaci, La Fémis (France)
Electra – Daria Kashcheeva, FAMU (Czech Republic)
Trenc d'alba – Anna Llargués, ESCAC (Spain)
Norwegian Offspring – Marlene Emilie Lyngstad, Den Danske Filmskole (Denmark)
Osmy den – Petr Pylypčuk, FAMU (Czech Republic)
The Lee Families – Seo Jeong-mi, Korea National University of Arts (South Korea)
Solos – Pedro Vargas, FAAP (Brazil)
Ayyur – Zineb Wakrim, ÉSAV Marrakech (Morocco)
Uhrmenschen – Yu Hao, Filmuniversität Babelsberg KONRAD WOLF (Germany)
First appear at Cannes Film Festival Reveals 2023 Short Film and La Cinef Selections