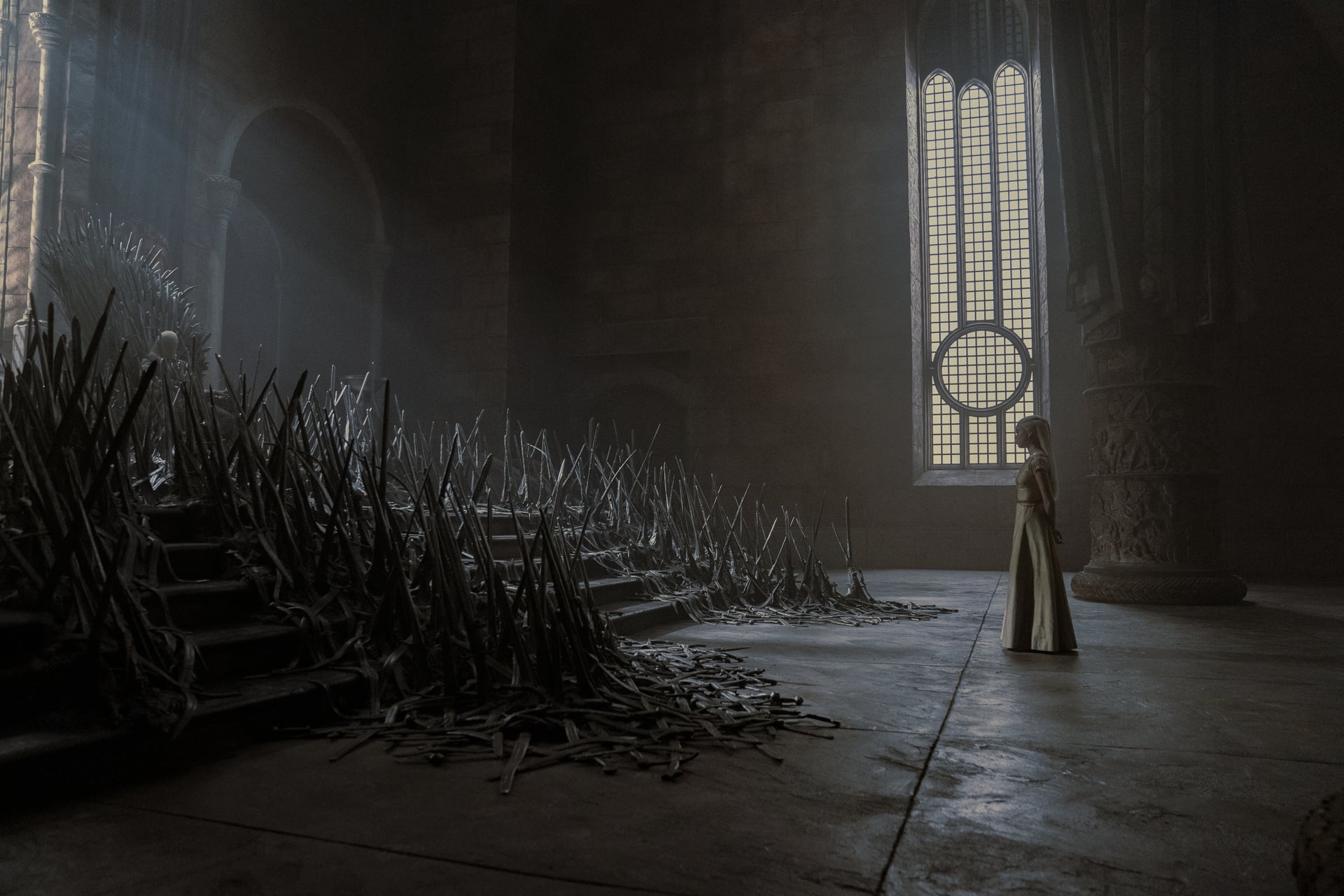 "Game of Thrones" prequel series "House of the Dragon" became one of the buzziest TV events since, well, "Game of Thrones" when it aired in the second half of 2022. "House of the Dragon" was so successful, in fact, that HBO officially renewed the series for a second season after just one episode of the first installment aired on Aug. 21, 2022.
Though fans are expecting a long wait for season two, the good news is HBO announced on April 11 that production has officially begun! "'House of the Dragon' has returned. We are thrilled to be shooting again with members of our original family as well as new talents on both sides of the camera," cocreator and showrunner Ryan Condal said in a press statement. "All your favorite characters will soon be conspiring at the council tables, marching with their armies, and riding their dragons into battle. We can't wait to share what we have in store."
Considering how well "House of the Dragon" performed in its first season, and how long it took to actually film it (10 months), it makes sense why the show's creators and executives don't want to rush greatness. Let's start with the simple numbers: according to HBO, the "House of the Dragon" premiere was watched by nearly 20 million viewers across all platforms in the US. That makes it the single biggest premiere for any new original series in HBO's history. It also brought in the largest single-night audience for any HBO episode since the 2019 series finale of "Game of Thrones," which had 19.3 million viewers across all platforms, according to The Hollywood Reporter.
Those numbers alone would have probably been enough to justify a second season, but then there's the pop cultural power, as well. The "Game of Thrones" brand is big business for HBO: not just as a simple TV show but also as an opportunity for a huge network of tie-in products.
There's plenty of material to mine from "Fire & Blood," Martin's book that inspired "House of the Dragon," and it looks like we'll get a chance to explore more of those stories very soon. "We are beyond proud of what the entire 'House of the Dragon' team has accomplished with season one," Francesca Orsi, executive vice president of HBO programming, said in an August 2022 statement. "Our phenomenal cast and crew undertook a massive challenge and exceeded all expectations, delivering a show that has already established itself as must-see-TV. A huge thank you to [Martin, Condal, and director and co-showrunner Miguel Sapochnik] for leading us on this journey. We couldn't be more excited to continue bringing to life the epic saga of House Targaryen with season two."
Read ahead for everything else we know about "House of the Dragon" season two so far.
"House of the Dragon" Season 2 Cast
Matt Smith, Olivia Cooke, Emma D'Arcy, Eve Best, Steve Toussaint, Fabien Frankel, Ewan Mitchell, Tom Glynn-Carney, Sonoya Mizuno, and Rhys Ifans will all reprise their roles in season two. Additional returning cast members include Harry Collett, Bethany Antonia, Phoebe Campbell, Phia Saban, Jefferson Hall, and Matthew Needham. New "House of the Dragon" stars have not yet been announced.
"House of the Dragon" Season 2 Plot
Exact plot details about season two are being kept under wraps for now but it's likely that it'll pick up after the explosive events of season one's finale — which ended with the vengeful death of Queen Rhaenyra's son Lucerys, aka Luke, at the hands of Aemond. It's unclear if his death will signal the start of a war but it seems "House of the Dragon" just may head in that direction.
Elsewhere, Condal previously revealed a tiny detail about what to expect from season two during a March HBO FYC event, Deadline reported. Apparently, George R.R. Martin, whose A Song of Ice and Fire books served as the basis for "Game of Thrones," wasn't exactly impressed with the dragons in that staple HBO series. "They were like all the same," he said at the event. Instead, he preferred the dragons in the prequel, stating that they "had personality" and "came alive." "It came as great satisfaction to me," he added.
Well, good news for Martin and any other "House of the Dragon" fans who appreciated the evolved fire-breathers: season two will have five new dragons, according to Condal.
"House of the Dragon" Season 2 Premiere Date
Back in February, HBO Max CEO of content Casey Bloys told Variety that sometime in 2024 "is a good guess" for when "House of the Dragon" will return for its second season, though he didn't reveal an exact premiere date. "My philosophy is a good script is number one priority," he told the publication. "I am not doing it based on wanting to have one a year, two a year. I want to do it based on the scripts that we're excited about."
HBO reps did not immediately respond to POPSUGAR's request for confirmation about season two's premiere date, but Deadline previously reported that it'll likely release in summer 2024.
How Many Episodes Will "House of the Dragon" Season 2 Have?
While a confirmed second season is music to "House of the Dragon" fans' ears, they won't be too happy to learn its reported length. According to Deadline's March 28 report, the sophomore outing of "House of the Dragon" will only be eight episodes long — two episodes shorter than the first season. There's a bright side, though: the decision to shorten the episode count is story-driven, as HBO is reportedly still eyeing a third season order.
Image Source: HBO
"House of the Dragon" Begins Season 2 Production: "We Can't Wait to Share What We Have in Store"