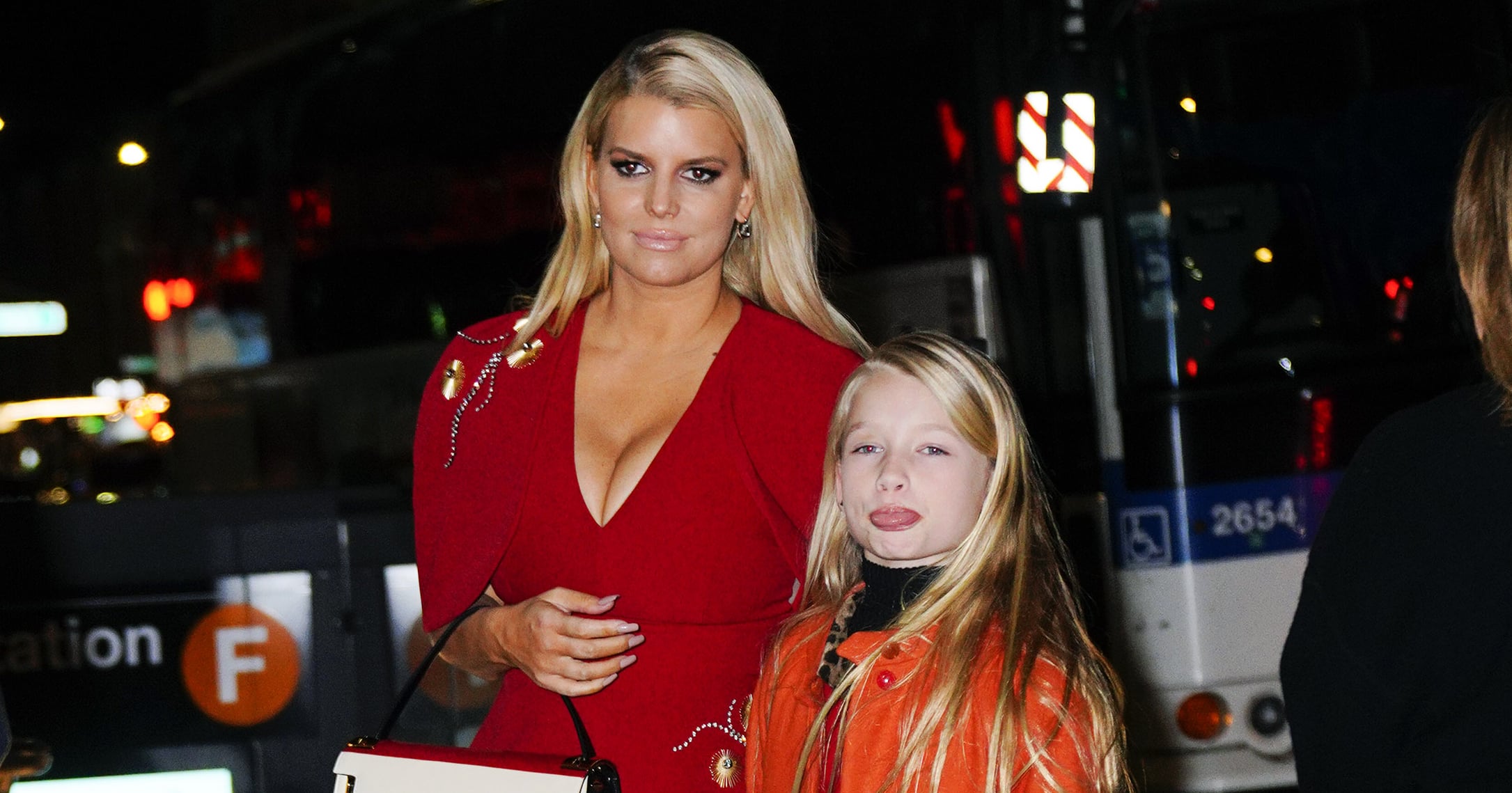 Jessica Simpson recently took her mini me to work for the day. On Aug. 25, the 43-year-old singer brought along her daughter Maxwell and dog Penny to celebrate International Dog Day with PetSafe. At the event in Los Angeles, she sat down for an interview with Entertainment Tonight, in which her 11-year-old made a brief appearance.
As interviewer Cassie DiLaura and Simpson discussed her daughter's stylish denim-on-denim outfit, Maxwell walked into the camera frame to join the conversation. "It's honestly like, looking at yourself younger, I would have absolutely worn that," the mom of three said of her daughter's look. She also shared that Maxwell has asked for a dog every Christmas, and as a result, the family currently has eight dogs. Maxwell stepped in to reveal her next Christmas wish, which was to bring home a fluffy Newfoundland dog.
After the quick chat with Maxwell, Simpson revealed her kids get a kick out of watching old scenes from her 2003 reality show, "Newlyweds: Nick and Jessica," and they recently went on a "Newlyweds YouTube bender." "My kids love looking up the YouTube clips of 'Newlyweds' or of anything that I've done," she said. "Or, they're [looking up] 'Jessica Simpson embarrassing moments.'" She added with a laugh, "They definitely laugh at me. They want to make fun of me."
In addition to Maxwell, Simpson also shares 10-year-old son Ace and 4-year-old daughter Birdie with her husband Eric Johnson. During the interview, the former reality star also hinted at potentially returning to TV with her kids. While she was adamant about leaving reality TV in the past, she said she'd "absolutely" be open to a docuseries or documentary that showcases her family life.
Watch Simpson's conversation in full above, and see more of the mother-daughter duo's day out ahead.
Jessica Simpson's Daughter Maxwell Is All Grown Up in New Interview With Mom
---