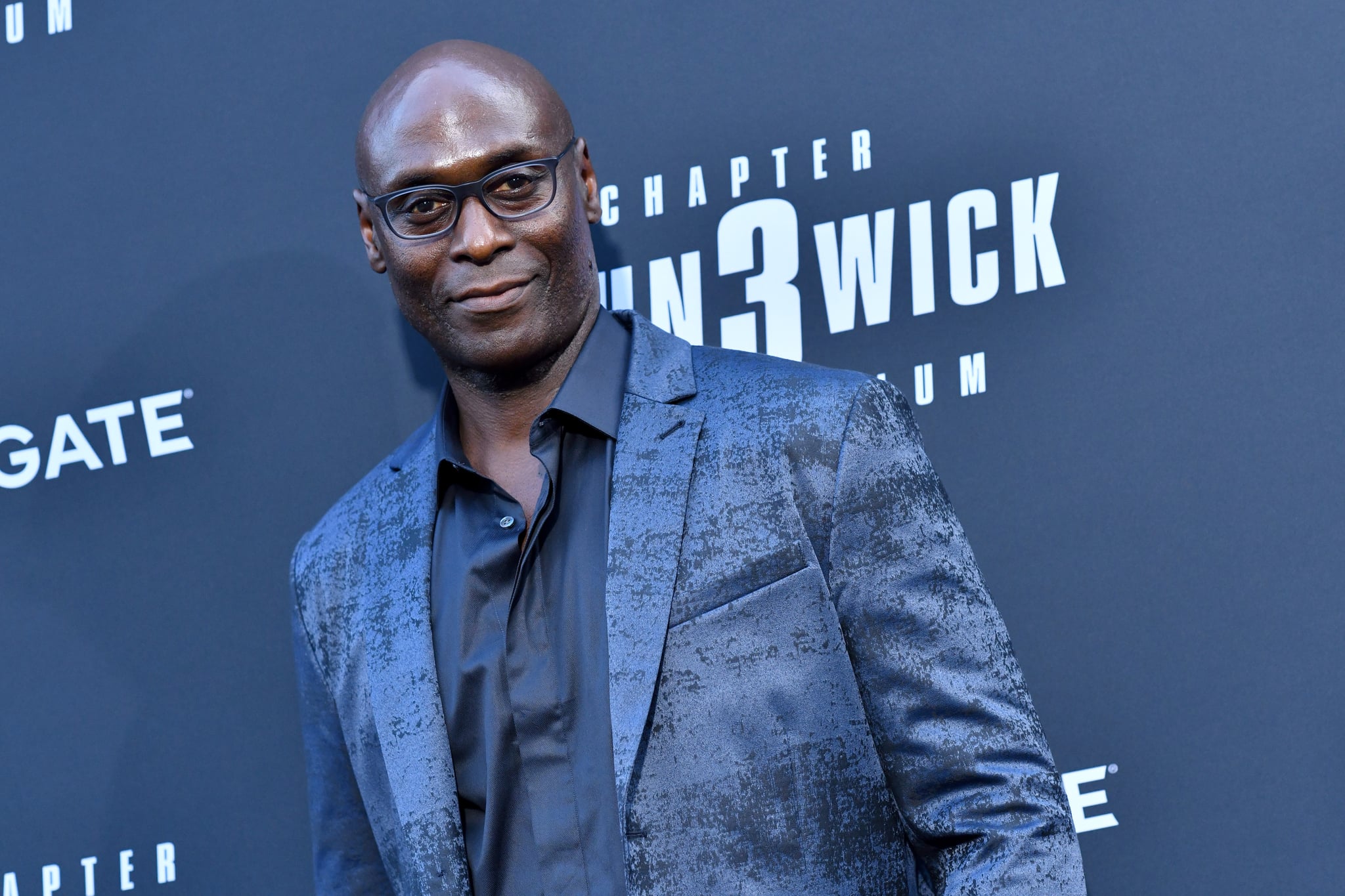 Image Source: Getty / Axelle/Bauer-Griffin
Acclaimed actor Lance Reddick — known for his iconically intense portrayals of characters in series like "The Wire" and "Fringe" — died on March 17 from natural causes at age 60. Before his death, the "John Wick" actor recorded his final interviews from his "John Wick 4" press run, which reveal how proud he was of the new film and his 30-year acting career in his final days.
In one of his final interviews on "The Kelly Clarkson Show," filmed on March 17 and released on March 23, Reddick — who's played the Continental Hotel's concierge, Charon, alongside Keanu Reeves's titular character and Ian McShane's Winston in all four John Wick movies — spoke passionately about how proud he was of each of their characters' growth in the movie. "Family is such a huge theme in this particular film, more than any of the others," he said, adding, "You see with the three of us how it's not just the family you're put into, but the family that you created. How we really are family."
In another interview with Lenny Green for The Quiet Storm, released on March 22, Reddick opened up about his unconventional journey into acting. "I've recently been thinking that if I ever wrote a memoir, it would be called 'Late Bloomer,'" he shared. "I started acting so late. I was 27 when I decided to start pursuing acting. . . . When I went to drama school, I was 29. My daughter was 3 years old."
It wasn't all rainbows and sunshine, though. On top of getting started in the industry fairly late in life, as a Black man, Reddick had to fight harder for a limited amount of roles throughout the late '90s. Still, Reddick was overjoyed looking back over his career. "Even with all the — I've had my share of disappointments . . . [and] frustrations in terms of race in this industry, I still feel like I've just been so fortunate. I'm just very grateful."
Apart from the impressive body of work Reddick leaves behind as his legacy, "John Wick 4," which hits theaters on March 24, is just the first of a few exciting upcoming projects he completed filming before his death. You'll be able to see him appear alongside Jack Harlow and Sinqua Walls in the forthcoming remake of "White Man Can't Jump," which hits Hulu on May 19. Reddick also takes on the role of Zeus in the upcoming "Percy Jackson and the Olympians" Disney+ series, set to hit the streamer sometime in 2024.
Lance Reddick Said He Was "Grateful" For His "Late Bloomer" Career in Final Interviews Before Death