Katee Sackhoff on the Mythosaur, and Her Character's State of Mind at the End of 'The Mandalorian' Chapter 19

This article first appear at Katee Sackhoff on the Mythosaur, and Her Character's State of Mind at the End of 'The Mandalorian' Chapter 19
The Mandalorian actress Katee Sackhoff (Bo-Katan) has been doing the press rounds and discussing some of her character's latest developments, particularly when it comes to what happened in Chapter 19, "The Convert".
We must then raise a spoiler alert for those of you who may have not seen the episode yet, as the story will discuss it in spoiler-filled ways.
In an interview with The Hollywood Reporter, the actress talked about the implications of what she saw in the Living Waters at the end of Chapter 18, as well as the place her character is at by the end of Chapter 19. Sackhoff first acknowledged her privileged position of transitioning from animation into live-action with her character:
"I do hope, but I'm also pragmatic about it as well. I take into consideration that I, for the bulk of my career, have not been out making period rom-coms. To a certain extent, I have played characters that are very similar to Bo-Katan, so I do understand how the transition was easier to imagine, if you will. But just as a viewer, I want to see the person who's right for the role. 100 percent. But I do believe that every voice actor, if they have a career in live-action, should get a crack, for sure. But I also don't believe that it should be a given in every circumstance."
When we first met her this season, Bo-Katan was at a very low point in her life, after her crew bailed on her and her hopes to retake Mandalore had been blown to pieces. Asked if seeing the Mythosaur was a wake-up call for her, Sackhoff replied:
"It could be. It just depends on the way that she decides to interpret it and what it means and what exactly it's telling her. But I don't know. I think the biggest wake-up call for Bo was the death of her sister [Satine] years ago, and everything she's done since that moment has been to try and make amends for that moment."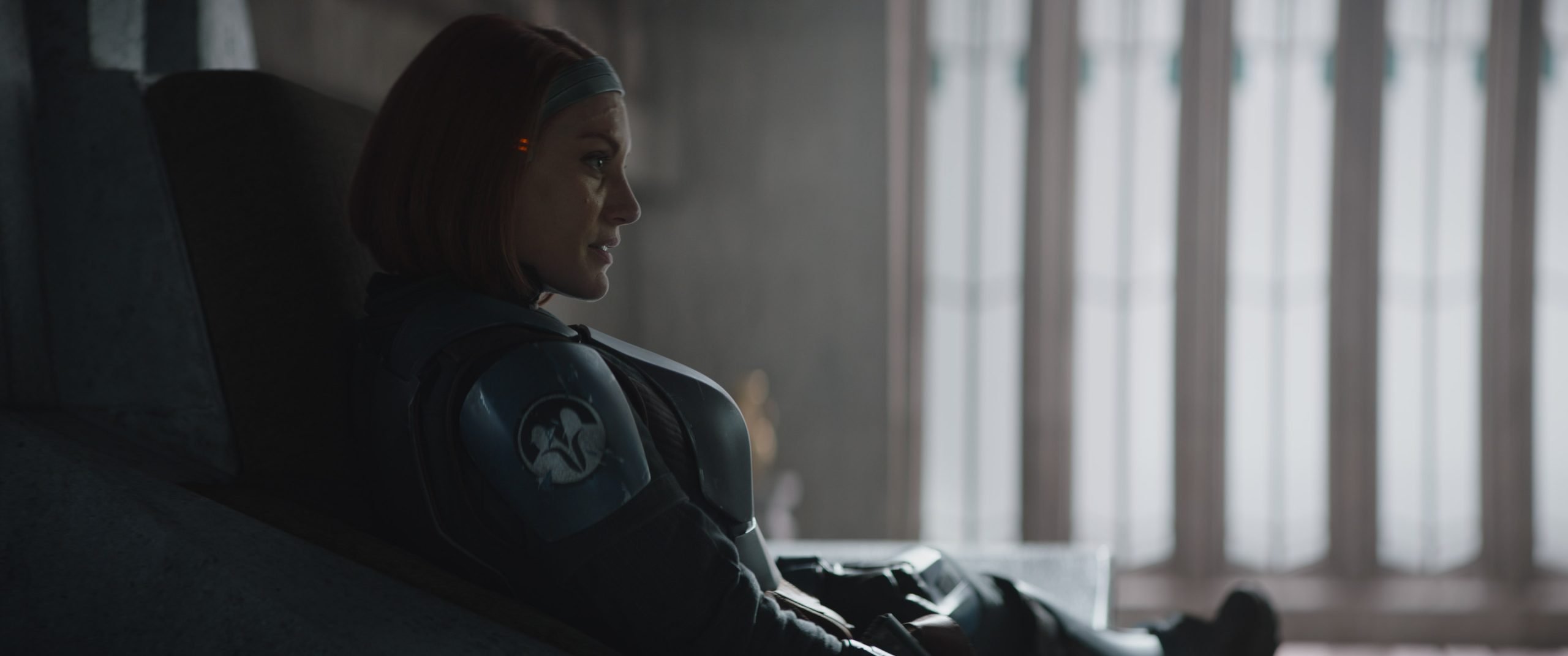 Her character is arguably having the biggest arc so far in the season; in just this last episode, before she was redeemed in the eyes of the Armorer, she also decided to keep one big discovery to herself — the legendary Mythosaur is not only real, but it's down at the Living Waters of Mandalore. As she explained, she's still trying to understand the meaning of what she saw; when asked why she didn't say anything to Din, she responded:
"I think she's concerned that she's going to sound crazy. She literally saw the symbol of her people that she thought was a metaphor. Is she going crazy all of a sudden? She was just under extreme circumstances, so she could have imagined it. And I don't think that she's ready to risk that yet for a person that she doesn't really know, so I just think she's trying to figure out what that means right now."
The end of Chapter 19 had an intriguing change of pace for Bo-Katan, as she was accepted into the Children of the Watch, the same group she crossed off as a backward cult just one season ago. Here is how Sackhoff described Bo-Katan's state of mind in that moment:
"I think that she's weighing her options. At the beginning of the episode, we see that everything she has is gone now. Everything. She's lost her home. She's lost her home world. She's lost her family. She's lost her people. She's lost the Darksaber. She has nothing left. And so the idea that these people accept her with open arms is intriguing to her. I also don't know if Bo has ever felt so readily accepted by anyone, and in her mind, I think that she's probably thinking that this might work."
As The Hollywood Reporter put it, wherever she goes, destruction follows; so could she actually be thinking that she may be cursed? Katee Sackhoff replied:
"That's probably part of what's going through her mind right now, but I also think that she's smart enough to know that it's not necessarily her and that it's the means and the ways that she's gone about everything. That's what she is questioning right now. She is thinking to herself that maybe she wasn't meant to lead."
Speaking to Entertainment Weekly, though, she added a bit more depth into Bo-Katan's state of mind at this point:
"She truly is alone and has nowhere to go. To be immediately accepted by people is new for her. She may or may not be trying to figure out if that's a place where she should potentially stay."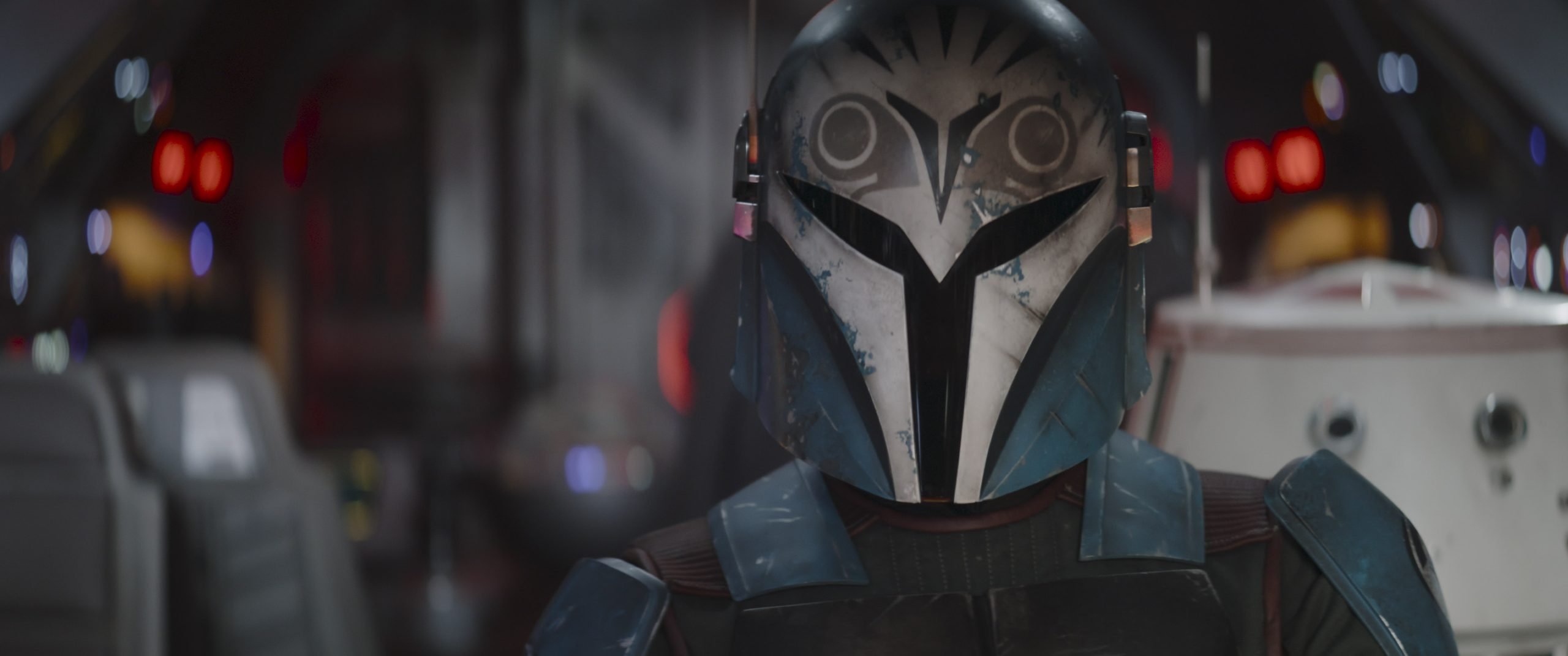 The question now is whether we will see her step up and assume the leadership of Mandalore as she convinces her people to go back to the planet, or if she wants to sit this one out and let Din and/or Grogu take the lead. She said:
"I truly believe at this point that she hopes someone else steps up. She doesn't want the responsibility. The responsibility cost her everything. Leading didn't work, so maybe fitting in will."
Bo-Katan's arc will continue in Chapter 20 of The Mandalorian, which Carl Weathers is directing. Dave Filoni is also co-writing this one, raising speculation about whether we might see a few familiar faces. Check out Matt's review of Chapter 19 here, and stay tuned for our discussion of Chapter 20 on Wednesday!
Miguel Fernández is a Spanish student that has movies as his second passion in life. His favorite movie of all time is The Lord of the Rings, but he is also a huge Star Wars fan. However, fantasy movies are not his only cup of tea, as movies from Scorsese, Fincher, Kubrick or Hitchcock have been an obsession for him since he started to understand the language of filmmaking. He is that guy who will watch a black and white movie, just because it is in black and white.
First appear at Katee Sackhoff on the Mythosaur, and Her Character's State of Mind at the End of 'The Mandalorian' Chapter 19