John Travolta Takes an Elvis Presley-Inspired Birthday Trip With Daughter Ella: "Viva Las Vegas!"
John Travolta Takes an Elvis Presley-Inspired Birthday Trip With Daughter Ella: "Viva Las Vegas!"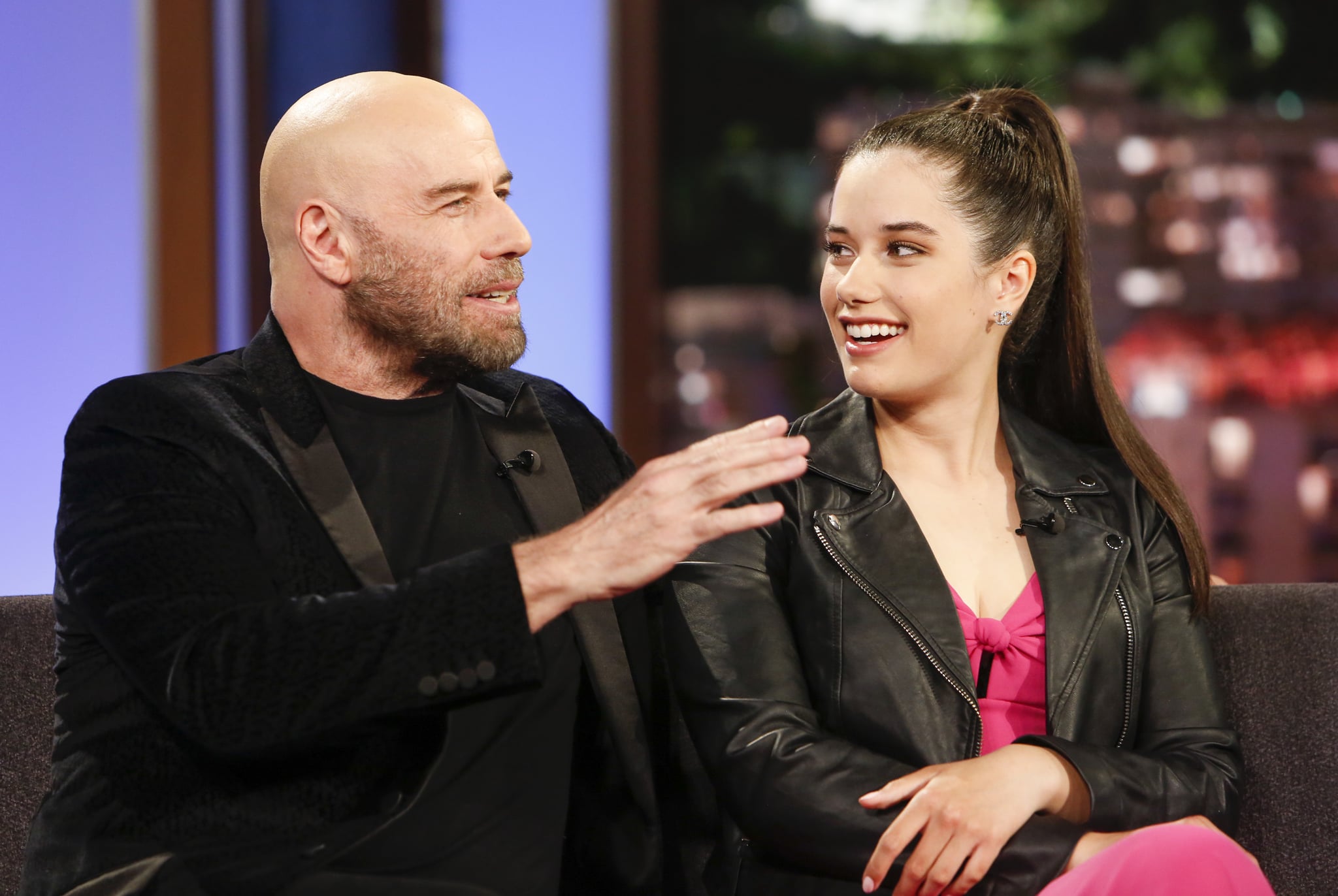 Image Source: Getty / Randy Holmes
John Travolta celebrated his birthday this year with his daughter Ella by his side. The "Grease" star rang in his 69th by taking a trip to Sin City, inspired by a classic movie and song: Elvis Presley's "Viva Las Vegas."
"I wanted to make my favorite childhood airline poster come to life for my birthday! So here we go! Viva Las Vegas! ✈️🍸🎰" John wrote in a video montage shared on Instagram on Feb. 21. The video shows John and his daughter Ella boarding a private jet along with some friends. They soon touch down in Las Vegas, where they go on to enjoy some gambling, drinks, and dancing.
Ella also celebrated her dad's birthday on Feb. 19 with an affectionate Instagram post. "Yesterday marked the birthday of my hero," the 22-year-old wrote. "The most incredible father, friend and role model anyone could ask for. I love you, Daddy❤️❤️❤️."
In addition to Ella, John shares a 12-year-old son named Ben with his late wife Kelly Preston, who died of breast cancer in July 2020. She and John also shared a son named Jett, who died at the age of 16 in 2009.
John shares a close bond with Ella and has frequently expressed his pride in her. "She is her own person. She is gracious, generous, poised, graceful and gorgeous," he told People in 2019. "I don't know how she came to be, and I don't take any credit other than just adoring her. And maybe that's a valid contribution." In addition to following in her dad's acting footsteps, Ella has also been pursuing a music career, and she released her first single, "Dizzy," in January 2022.
John Travolta Takes an Elvis Presley-Inspired Birthday Trip With Daughter Ella: "Viva Las Vegas!"