Ben Platt Blasts "Ugly and Scary" Antisemitic Protesters at His Broadway Show "Parade"
Ben Platt Blasts "Ugly and Scary" Antisemitic Protesters at His Broadway Show "Parade"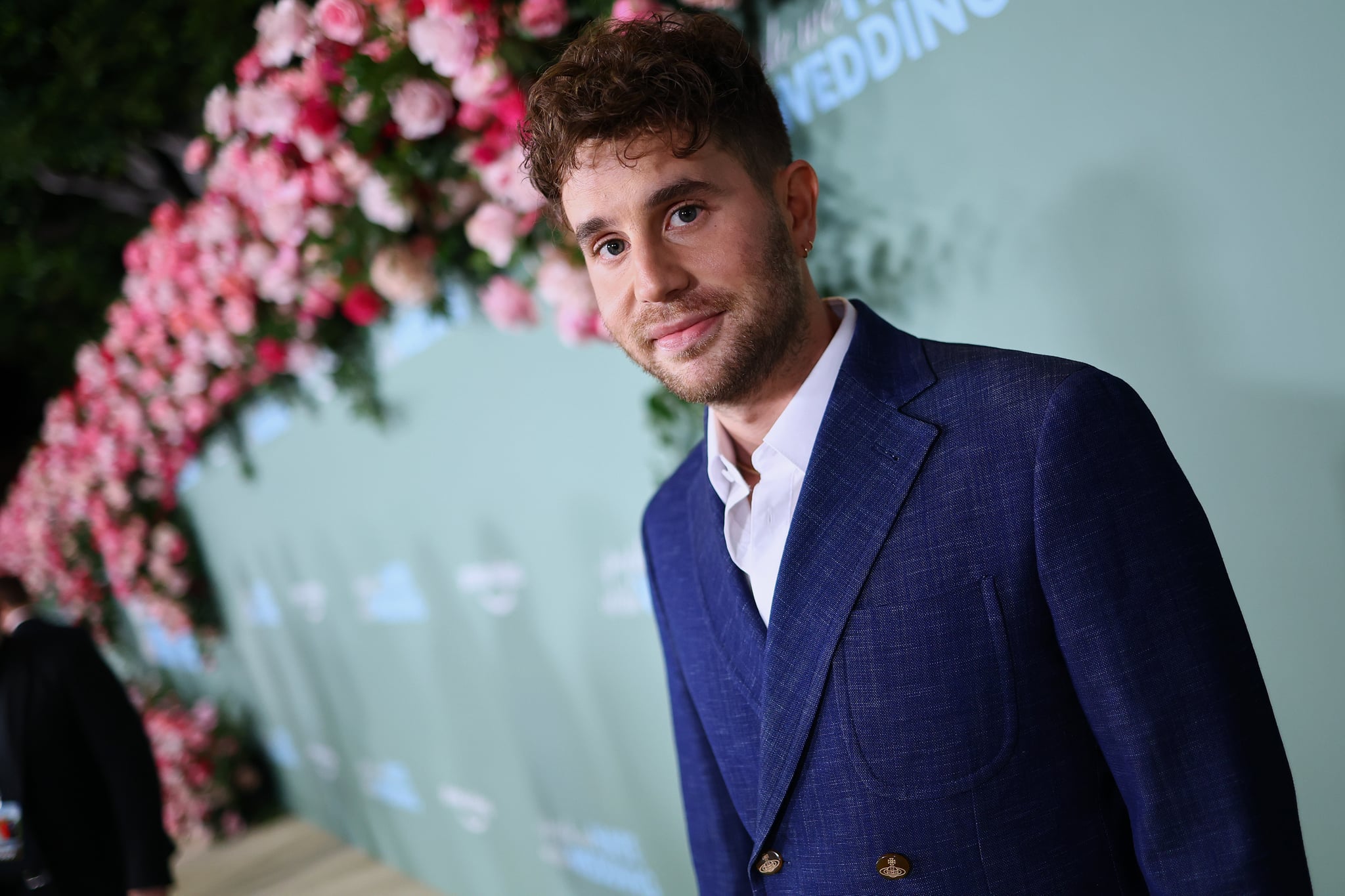 Image Source: Getty / Matt Winkelmeyer
Ben Platt stars in the new Broadway revival of "Parade," which held its first preview performance on Feb. 21. The musical is based on the true story of Leo Frank, a Jewish American man living in Georgia in the 1910s who was wrongfully convicted of murder and lynched. His case sparked a wave of antisemitism and led to a revival of the then-defunct KKK. Unfortunately, the musical's first showing on Tuesday night was met with antisemitic protesters, spearheaded by the neo-Nazi group the National Socialist Movement, whom Platt responded to in a moving Instagram video later that evening.
"I got off stage and was looking at social media and naturally, the news of the fact that there were some protesters at our show had spread a lot and that's kind of the stamp on the evening in terms of the public perception of the evening," he said, revealing that he didn't learn about the protesters until after the first show ended. The actor called the group "really disgusting" and added that they were spreading "antisemitic rhetoric" about Frank.
"It was definitely very ugly and scary, but a wonderful reminder of why we're telling this particular story and how special and powerful art, and particularly theater, can be," Platt added. "[It] just made me feel extra grateful to be the one that gets to tell this particular story and to carry on this legacy of Leo."
He continued: "I felt that I just wanted the button on the evening, at least for me personally, to be to celebrate what a beautiful experience it is and what gorgeous work all my wonderful colleagues did tonight, not the really ugly actions of a few people who are spreading evil." Platt also said that the theater made sure everyone was "super safe and secure" and that future audiences would be too, encouraging them to still come to see the show.
Platt's costar Micaela Diamond also shared a statement on her Instagram Story, writing, "What a reminder of how important this story is. I can't wait to tell it again and again. We will speak for you Leo."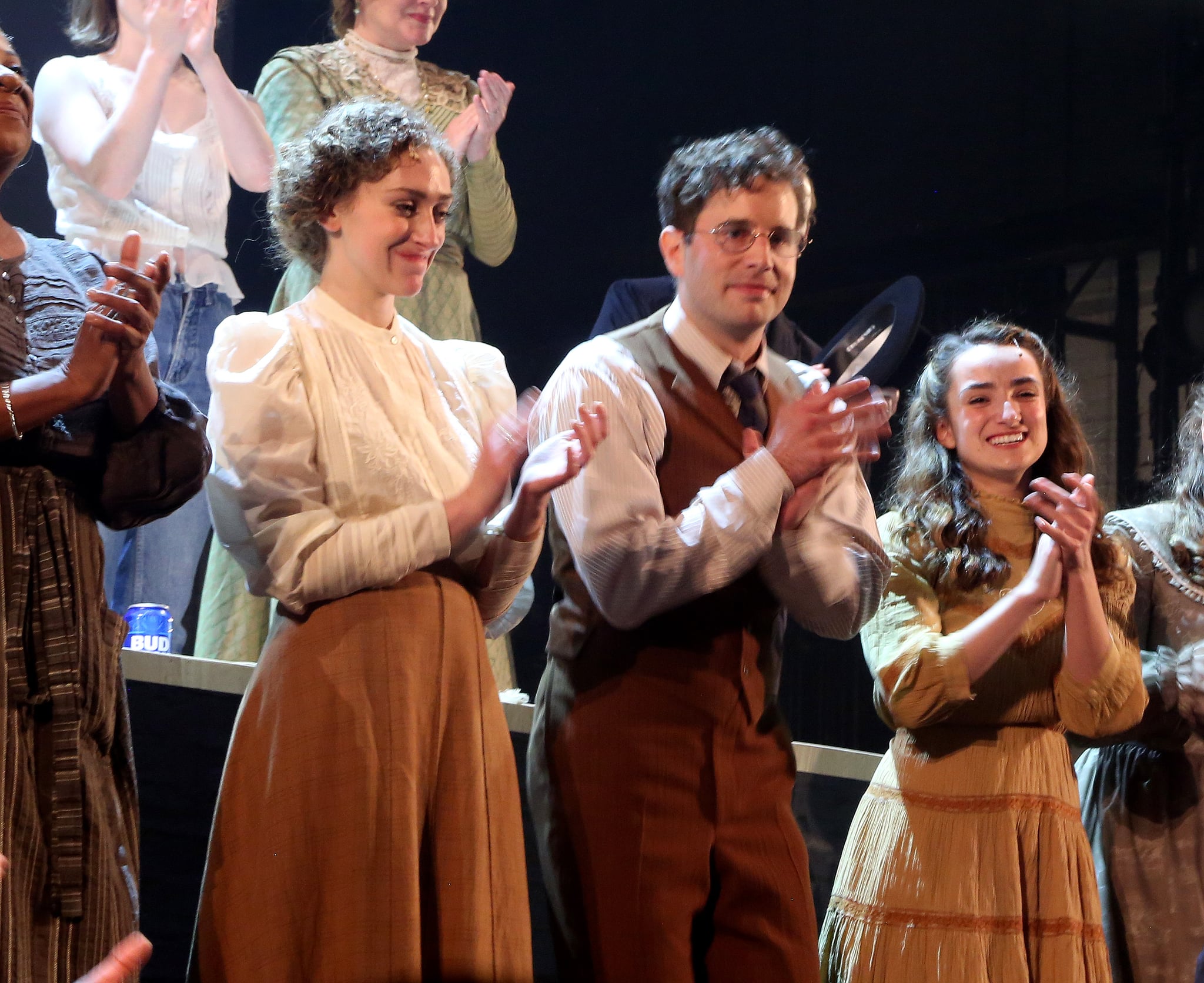 Image Source: Getty / Bruce Glikas
The show's producers said in an email statement to Playbill, "If there is any remaining doubt out there about the urgency of telling this story in this moment in history, the vileness on display tonight should put it to rest. We stand by the valiant Broadway cast that brings this vital story to life each night."
Per a video of the Neo-Nazis outside of the show shared on Twitter, the protestors can be heard telling people Frank was a pedophile. They also passed out flyers containing antisemitic dog whistles and ways to follow them online.
In 1913, Frank was convicted of murdering a 13-year-old employee, Mary Phagan. His trial became a national news story that spurred antisemitic hatred. He was sentenced to death, but the governor commuted his sentence to life after reviewing the evidence, including new facts that had come to light. The public was outraged, and a mob kidnapped and lynched Frank. The lynchers were never punished.
The original Broadway production of "Parade" opened in 1998 and won two Tony Awards. The musical has music and lyrics by Jason Robert Brown and a book by playwright Alfred Uhry. The new revival began as a gala production at New York City Center last year with Platt and Diamond, and is set to open on Broadway on March 16.
Ben Platt Blasts "Ugly and Scary" Antisemitic Protesters at His Broadway Show "Parade"