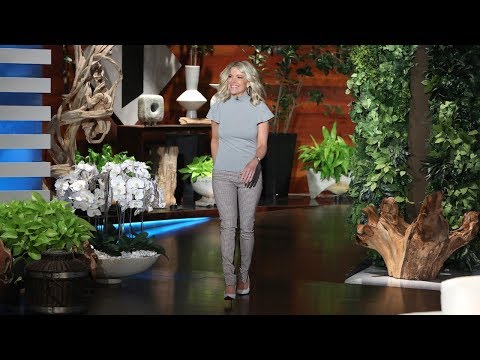 [embedded content]
The rise of Donald Trump has thrown most of the country into an existential crisis, and Megyn Kelly is no exception.
Ahead of the launch of her daily morning show Megyn Kelly Today, the journalist stopped by Wednesday's Ellen to explain why she decided to leave Fox News after 12 years.
And surprise, surprise — we can thank a certain polarizing politician for Kelly's career pivot!
The TV personality explained that when she moved to primetime news, the coverage "became all political," which caused Kelly to reevaluate where her career was headed.
Video: Megyn Kelly Celebrates 10 Years Of KUWTK With KarJenners!
Just when she was debating leaving the "snake pit" that was primetime cable news, the 2016 election came — along with its carnival show of Twitter-savvy candidates — and made Kelly realize it was time to move on.
Well, move on she did… all the way to daytime television!
Ch-ch-check out the clip (above) to hear Kelly explain Trump's influence on her career move — and watch Ellen test her hosting skills in the most Ellen-y way possible (below)!
[embedded content]
Tags: daytime tv, donald trump, ellen degeneres, fox news, megyn kelly, megyn kelly today, politik, tv news, twitter
Related youtube video: (not from post)